The Spoils of Oil:
Tales of Beatrice, A Lonely Oil Rig
This project searches for new topologies within the reconfigurement of the North Sea oil industry. Oil infrastructure within this damaged sea has created some of the only hard aggregate for reef formation. The project unfolds as fictional and contradicting stories, that act to keep parts of oil rigs in place.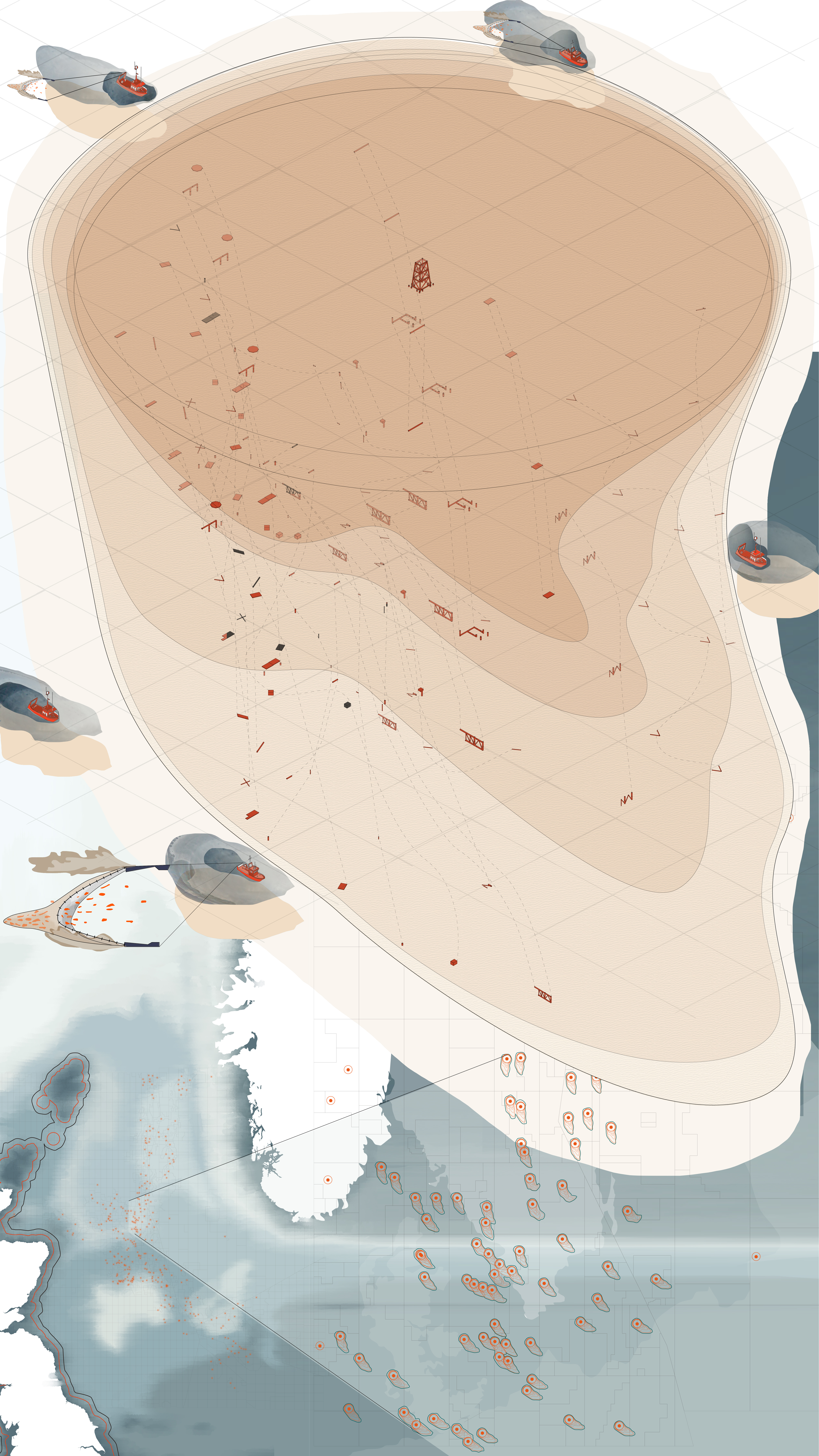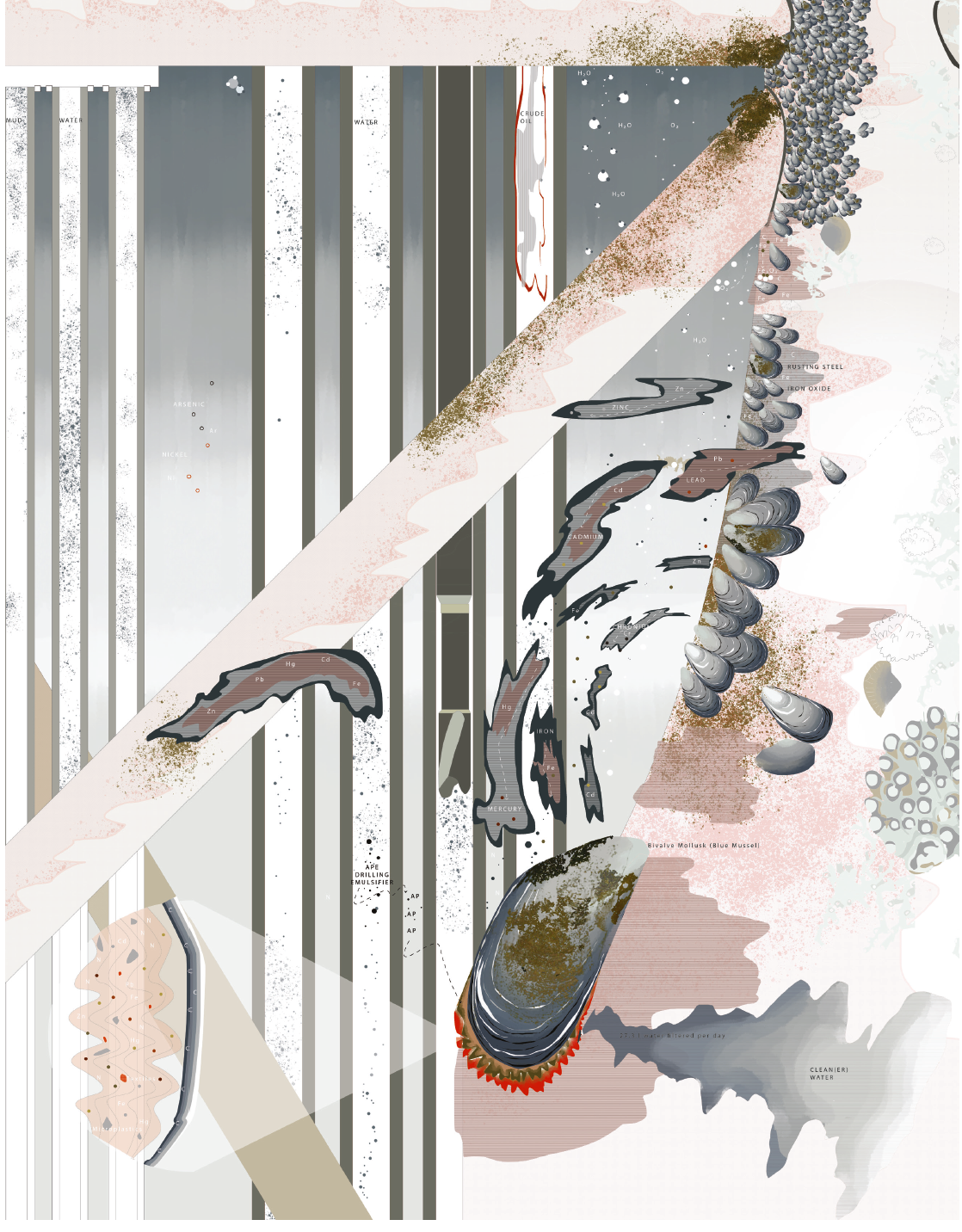 Project initiated in 2019, ADS 3:Offsetting the Offshore: On the Illusion, Delusion and Dilution of Waterfronts, Royal College of Art School of Architecture, London, UK.